GREEN VALLEY MANUFACTURING

Located in Mt. Zion,Illinois, Green Valley Mfg., Inc. specializes in build-to-order application design and on-site manufacturing of quick mold change (QMC), quick die change (QDC), coil handling equipment, transporters and trailers, as well as ergonomic operator lift/work platforms (OLP).
GreenValley engineers have years of experience providing innovative solutions that maximize production time and improve manufacturing environment safety.
DIE HANDLING EQUIPMENT
Die handling equipment is designed and built to increase customer productivity and maximize press up time. We have built solutions for many applications and build products that are durable, safe and efficient.
Single and Dual Station Die Carts
Die Carts have become an important asset to the metal stamper. Through the standardization of Quick Die change procedures the Die cart becomes more than a fork truck. It becomes a fast and efficient asset to load and unload dies to presses and racks and a location system for proper die location in press.
We build die carts as Single Station which, are the most economical solution or Dual Station units which, allow for the prestaging of a new die, on one platform, in front of press and a platform to accept the die being unloaded from the press. Carts built from 1,200 pound capacity and up.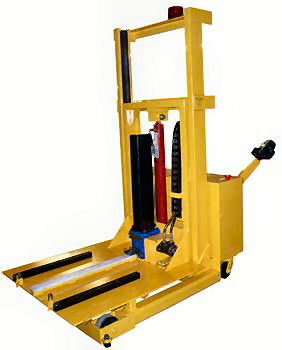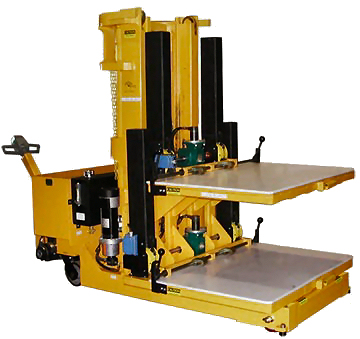 Shuttle Systems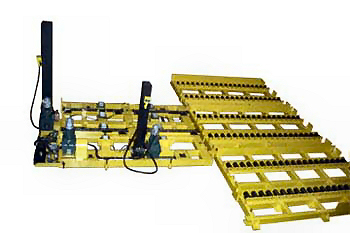 Die shuttles provide the safest and fastest changeover of the stamping dies. A new die is pre-staged while the press is still operating and the actual die exchange is accomplished in minutes.

DIE RACKS
Die Racks are designed to help organize and store dies more efficiently. We build racks from Single Station to multi level based on customer requirement and have built die racks up to 60,000 lbs.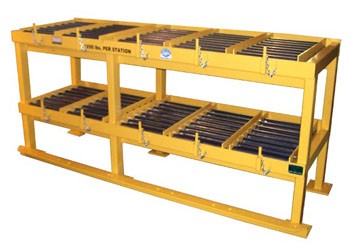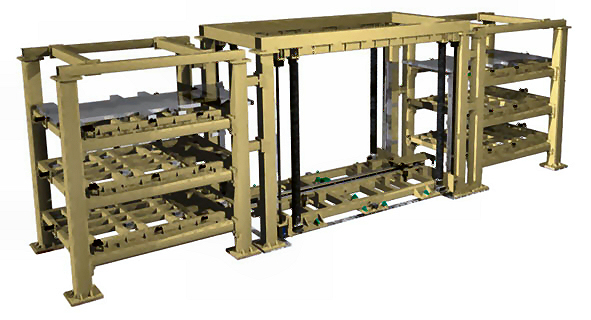 DIE SPLITTERS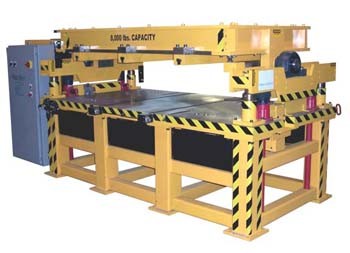 An important investment for the Die Maintenance department. Die Splitters eliminate the unsafe overhead bridge method of splitting and manipulating die halves. The die splitter allows accurate and safe die seperation and reassembly.
Coil handling equipment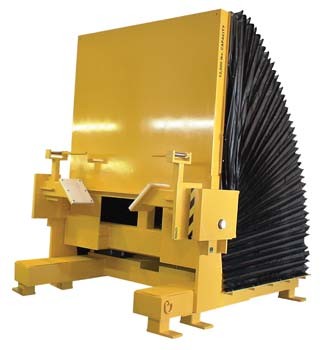 We build equipment from upenders to coil transporters, to help you handle your Coils.
Catalog Information