For over 113 years, Wardcraft Conveyor has provided standard and custom
conveying solutions to the automotive, metal stamping, tool & die, machine tool, 
fastener, forging, die-cast, appliance, metal working, plastics and other material 
handling industries throughout the U.S., Canada & Mexico.  We design, build and
manufacture conveyance systems of all types, including steel hinge, belt and 
oscillating conveyors. Our experienced and creative staff of "imagineers" 
utilize modern technologies to meet the diverse conveying needs of all our 
clients with efficiency and excellence.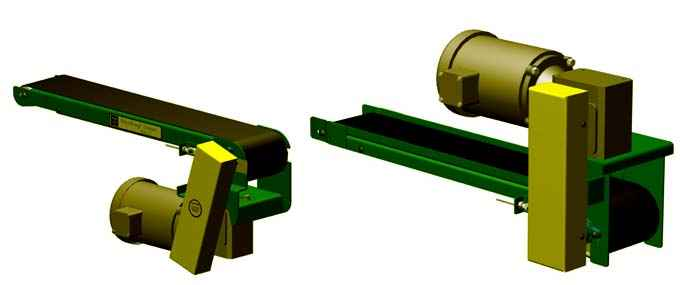 The Model "SV" is for heavy-duty applications that require a low profile conveyor. The original Slug-Vayor® first pioneered and developed by Wardcraft Conveyor was designed for the metal stamping environment to carry away slugs, parts and scrap created by die-presses, permitting continuous production and reducing down-time. Now used where high durability and low profiles are required. Available in a single unit or multiple-unit single drive configuration.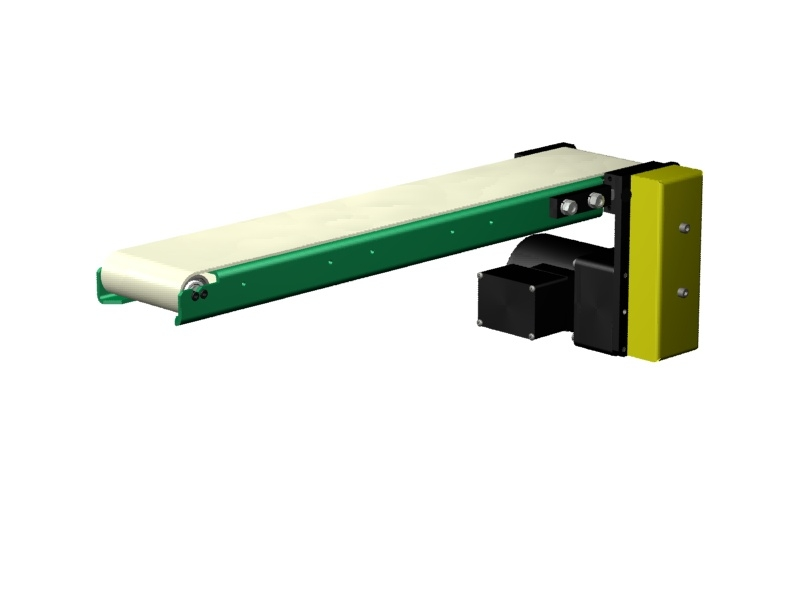 Model-MSV was originally trademarked "Modular Slug-Vayor®" and was designed specifically for lighter material handling. Whether your needs warrant a single unit, application or multiple units with a single drive, MSV's all have a standard drive package that can be fitted for your product handling needs.
Our Model-MSV is characterized by a low-profile, 1 5/8" frame height (less the high sides) and a frame width that is only 7/16" wider than the belt itself. A large assortment of belt widths and lengths make the Modular Slug-Vayor® a universal option to handle a variety of applications.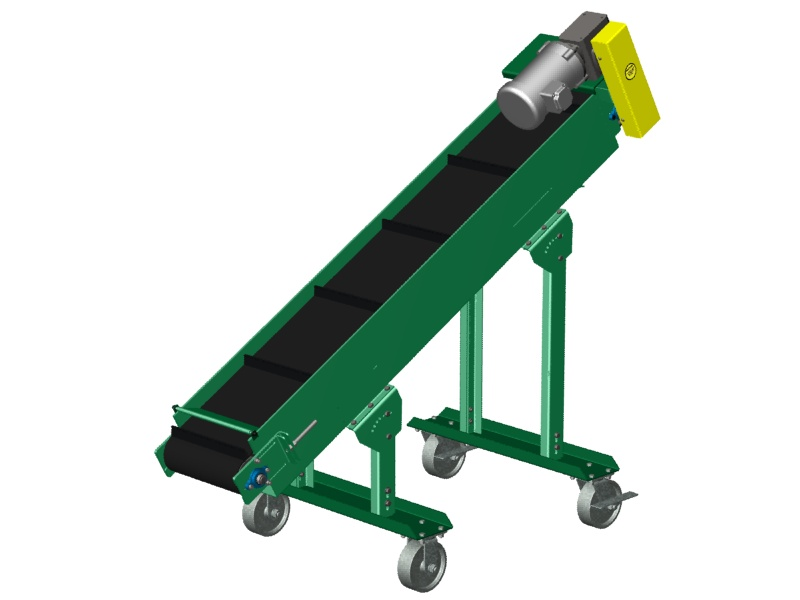 The Model "PV", originally known as the Parts-Vayor® is a heavy duty conveyor that is primarily designed to move materials up an incline. It utilizes a cleated belt to maintain accurate control and separation of materials of any size and type. Standard Belt widths range from 6" to 36" to meet most industrial needs, but larger sizes are available if required.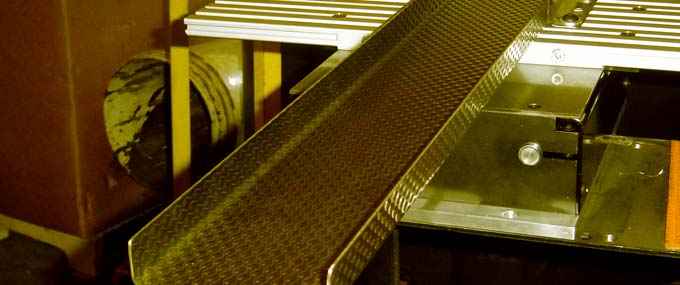 One superior innovations is the Tray-Vayor2®—an air-operated, beltless conveyance system that is designed to move product by means of a "shaker" tray. The Tray-Vayor2® system is controlled by a separate package that uses simple dials to control speed (up to 40' per minute), direction of travel (for/rev) and air pressure (20 to 60 PSIG).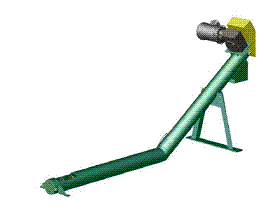 The Model CV is an auger-type conveyor that has the capability to move virtually any type of free-flowing material. From metal scraps and plastic shavings to chemical remnants and food debris, the Chip-Vayor® can be utilized for a variety of industrial applications. It is available in diameters as small as 4" up to 9" and has 2 configuration types. As with all our conveyors, the dependable construction and simple design of the Chip-Vayor® assures that it will operate with minimal difficulty for a long duration.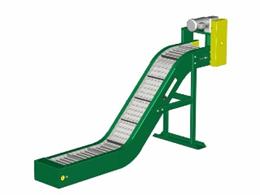 Steel hinge conveyors are crafted to handle heavy-duty applications. They permit continuous operation under even the most demanding conditions, minimizing downtime. Common uses for steel hinge conveyors include stampings, forgings, fasteners, die casting, recycling and scrap metal, as well as the removal of all types of metal chips. Steel hinge conveyors can also be used in quench conveyor applications. Steel hinge conveyors from Wardcraft Conveyor will stay running consistently. We have the widest belt selection offered in the industry.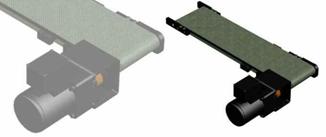 The XTRA-Low Profile® is our slimmest conveyor offering yet. At a mere 1" thick, the XLP goes where many other conveyors can't. Best used for light-duty applications, it can be fitted with belts from 2" to 12" wide and 1' to 8' long. When a low-profile conveyance system is needed, look no further than the XTRA-Low Profile®.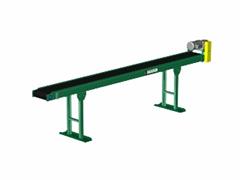 horizontal conveyance systems to meet the universal needs of manufacturers. Whether it's on the assembly line, in the inspection room or for packaging department, Wardcraft horizontal conveyors utilize a wide variety of belt materials to provide rugged and durable transport for any product. In fact, our horizontal conveyors are so reliable, they can easily move scrap, parts or other objects that are wider than the belt itself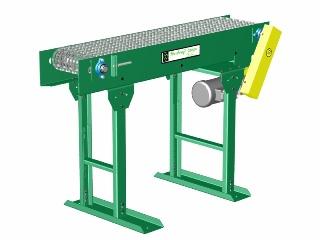 Horizontal wire mesh conveyors are a cost-effective solution for efficient product transport. However, unlike our standard horizontal conveyors, wire mesh is utilized in place of PVC or polyurethane belts, excellent for hot parts or high impact applications. This allows any fluids (like lubrications or oils) to drip clear of the conveyor belt.

Catalog Information

Wardcraft website www.wardcraftconveyor.com
Contact us today to see how we can be of service to you.
3047 Brentmoor Dr./St. Charles, Missouri 63303/ phone: 636.939.3827 / email: vntur@vtech-1.com